To preserve Italy's cultural heritage, Flir thermal imaging camera is being used to look out for any blemish such as cracks and water damages that may be hindering the health of their historical buildings.
.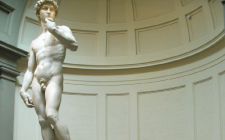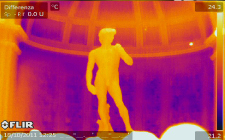 Image source: Azooptics
.
Thermal imaging cameras used infrared spectrum to record electromagnetic or infrared radiation from the buildings and their surroundings. An image is formed on the camera with temperature differences that clearly shows where there are defects. This helps to identify parts of these historical monuments that need repair and maintenance. Thermal imaging cameras have actually been helpful in performing non-invasive inspection and predictive maintenance.
Tags: Energy auditing, FLIR, Flir e series, Flir ebx series, FLIR i Series, Flir Thermal Imaging Camera, Heat radiation, Predictive Maintenance, Thermal Imagery